So Fast. So Easy!
If you've ever wondered whether it's worth the money to buy an automatic bread maker,
let me give you a little push.
Just do it!
By chance, I found a Williams-Sonoma beauty at our local Saver's thrift store and paid a mere $20 (see photos). There were several gathering dust on the shelf, and all were priced to sell. Go take a look at a store near you ...
My daughter shared this wonderful healthy recipe with us, and now I'm prepping for 2-3 loaves a week
—in under 10 minutes. The cost of the ingredients is minuscule, especially compared to the price of a loaf of premium artisan bread. Even better, I know exactly what's in it.
For variety, sometimes I adapt this recipe by substituting agave syrup
for the honey and
steel-cut oats
in place of rolled oatmeal. Occasionally, I like to add two tablespoons of whole flax seed too. Whatever way you slice it, this bread is delicious for sandwiches, morning toast, or freshly buttered straight out the machine.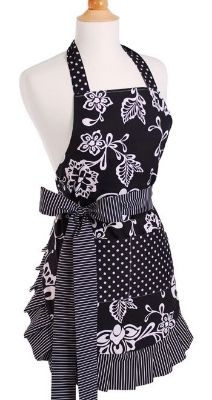 Ingredients
12 oz water, plus a splash
1 1/2 tsp salt
2 Tbsp honey
1 1/2 Tbsp butter
2/3 cup regular rolled oats
3 1/4 cups bread flour
2 tsp rapid-rise yeast
Directions
Plug in the machine, and slide the non-stick handled container into place. (Make sure it "clicks" in securely to prevent loud wobbling when the dough paddle begins to rotate.) Measure and add all the ingredients in the order listed.
Lower the lid, set the machine on medium heat, push start, and then walk away. That's all there is to it! The machine will mix, knead, and provide two automatic rise sessions before baking the dough. Total cooking time is about 3 hours from start to finish.
Images: e-Mom @ Susannah's Kitchen & Garden
SUBSCRIBE: Did you enjoy this recipe?
If you subscribe to my RSS Feed, you won't miss a single update.