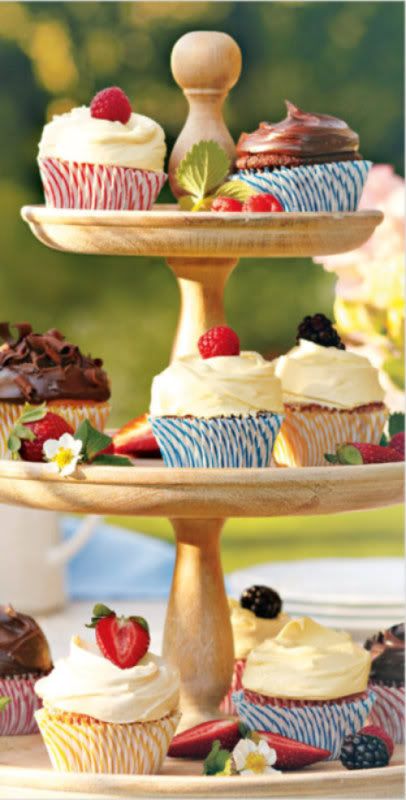 Williams-Sonoma has created a series of instructional clips
which offer some
basic techniques for frosting your cupcakes.
Looks amazingly fast and easy! With Mother's Day around the corner, I might just drop a hint and ask my daughter to bake me a few like this.
Or, I would love to own a
Silver 7-Quart KitchenAid Stand Mixer
so I can bake them myself! (
What about you?
)
1. Basic Frosting Techniques
2. How to Frost Cupcakes Using a Pastry Bag
3. Advanced Technique: Making a Rose
Is Hospitality on Your Mind?
Get your FREE tipsheet, "30 Delicious Dessert Minis" plus much more when you sign up for our newsletter. Enter your e-mail:
Coupons