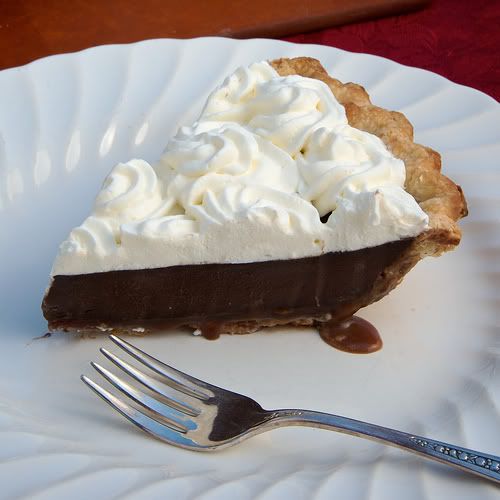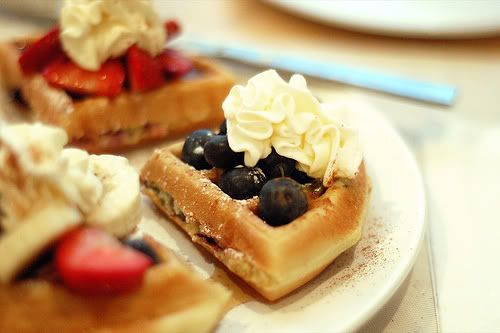 Holds Up Well, Even in Warm Weather
Have you ever wondered how bakeries and restaurants keep their whipped cream frosting so beautiful and firm throughout the day?
This recipe is simple enough, and allows any home cook to finish trifles, waffles, cakes or pies with a beautiful professional flourish.
Ingredients
• 1/2 tsp unflavored gelatin powder
• 2 tablespoons cold water
• 1 cup whipping cream
• pinch salt
• 2 tablespoons confectioner's sugar
Method
1.
In a small bowl, add gelatin to cold water to soften.
2.
Scald 2 tablespoons of the cream. Pour over the gelatin, stirring until dissolved.
3.
Refrigerate about 10-15 minutes or until mixture is the consistency of
egg whites.
4.
Manually beat with wire whisk until smooth.
5.
In a stand mixer with a whip attachment or with a hand beater, whip remaining cream, salt, and sugar.
6.
Add the gelatin mixture and whip everything until thick, stopping to scrape the bowl twice.
Yield: Fills and frosts the tops of two 8" or 9" cake layers; or frosts 10" angel cake or spongecake. Tops one standard 9" pie, with some left over.
Source:
Food Pusher.
Images: BTal, djwtwo, thepinkpeppercorn, juhansonin (
Flickr
)
Is Hospitality on Your Mind?
Get your FREE tipsheet, "30 Delicious Dessert Minis" plus much more when you sign up for our newsletter. Enter your e-mail: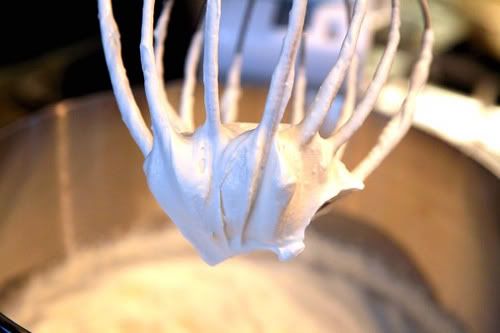 Link Parties
1. Tues Talent Show at
Chef-in-Training
2. Cupcake Tuesday at
Hoosier Homemade
3. W-F-M-W at
We Are THAT Family
4. Ult. Rec. Swap (Thurs) at
Life as Mom

5. Sweet Treat Thurs at

Something Swanky


6. Foodie Friday at
Battlebridge Farm

7. I'm Lovin' It (Fri) at
TidyMom

8. Free for All Fri at
Sassy Sites

9. Friday Swap at
Grocery Cart Chall

10. Wrap-Up (Fri) at
Tat & Jello

11. Strut Your Stuff (Sat) at
Six Sisters Stuff

12. Sunday Showcase by
Steph Lynn

13. Mix it Up Monday at

Flour Me with Love


14. This Week's Cravings (Mon) at

Mom's Crazy Cooking

15. See

More Links
Coupons