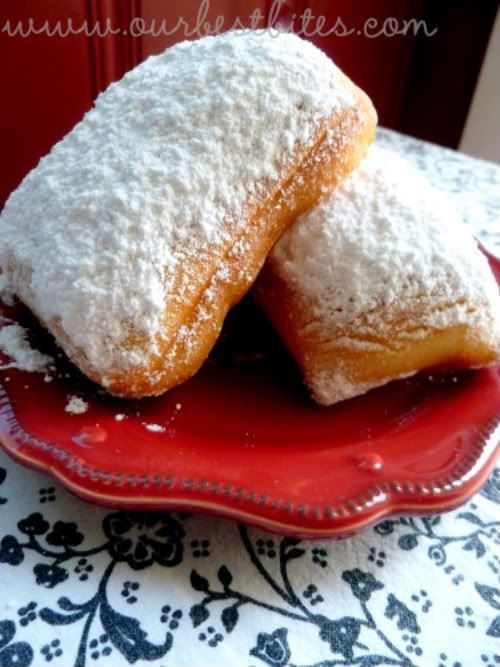 Beignets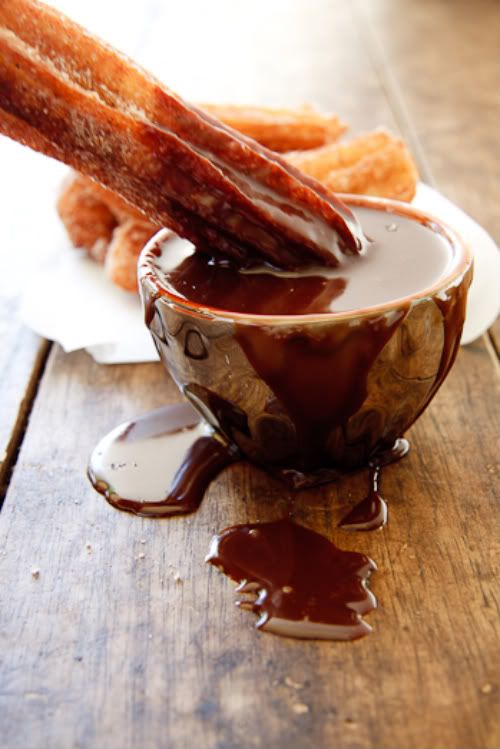 Churros
Front Burner Predictions
1. The Return of Hotel Dining
The big boys are back in the hotel kitchen, again. After years of chefs leaving large and often mediocre hotel dining rooms to open up small, casual standalone spaces,
high-quality hotel dining has returned with a vengeance
…
2. Fin-to-Tail Eating
If you really want to take snout-to-tail to the next level, look to the lakes and seas. More and more restaurants are adding
whole fish entrees
to their menu …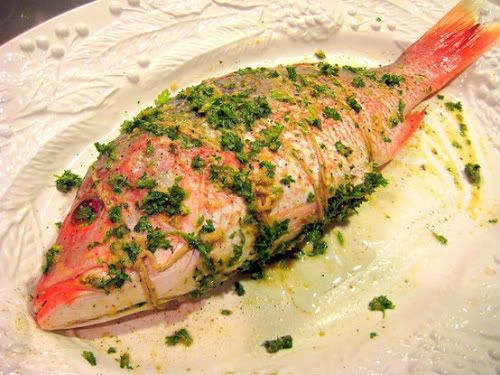 Whole Red Snapper
3. Eating in Singapore

One of the tastiest cities on Earth (thanks in large part to its food courts whose multiethnic offerings border on flavorful insanity),
Singapore is the place to eat in 2012.
The nation has more fine-dining restaurants per resident than any other country on earth …
4. "Moonshine"
Drinking un-aged whiskey
out of a label-less bottle …
5. Happy Diet

Eating healthy shouldn't make you sad. That's why we're excited about Dr. Drew Ramsey and Tyler Graham's Happiness Diet, which focuses on
foods designed to boost your mood—and shrink your belly.


6. High-End Indian
With Chef Hemant Mathur's Tulsi getting a Michelin star this year,
haute Indian dining
in America is finally getting some recognition.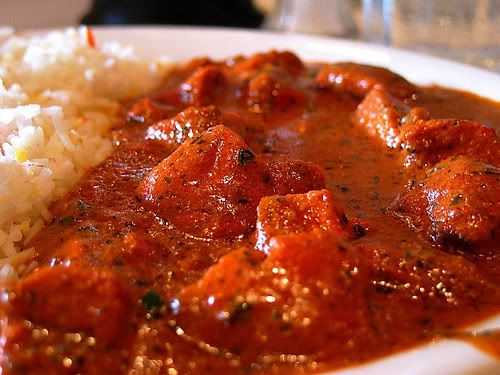 Tikka Masala Curry
7. Fennel Pollen

The latest in rare, must-have ingredients for chefs?
An Italian favorite: fennel pollen.
While Mario Batali extols its virtues, chefs far and wide are finding inventive uses for it, including Canlis in Seattle, where the powder dusts snapper sashimi.
8. Homemade Dairy

You can gauge the next big homestead cooking project on the horizon by the how-to cookbooks that precede it. This year, a slew of homemade dairy books made their debut, meaning it's only a few more months till all your friends are trading
homemade yogurts, fresh cheeses, and butters
.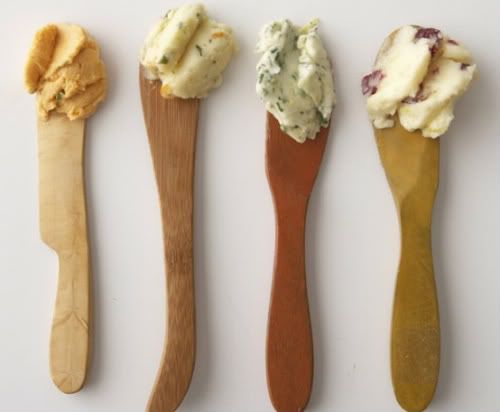 Flavored Butters
9. Fried Sweet Dough
When you take something sweet and fry it, you'll always have a winner. We're not advocating for State Fair fare, mind you, but
churros
(preferably with cajeta on the side),
beignets,
and
koeksisters
are a killer ending for a meal. (See top photos.)
10. Cheesemaker
Cheesemongers like Anne Saxelby have helped Americans understand why
artisan cheese
is a delicious, good-for-the-earth slow food.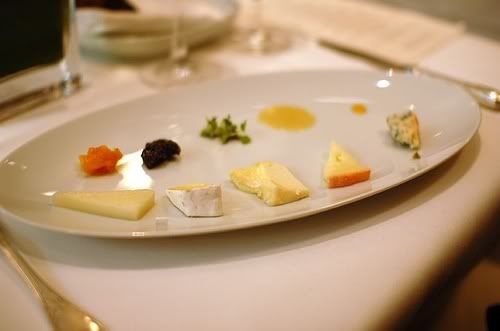 Artisan Cheeses
Excerpts quoted via
Epicurious.
Photos:
ourbestbites.com
;
Simply Delicious
; Amelia PS (
Flickr
); Crashworks (
Flickr
);
ReadyMade.com
; Ulteriorepicure (
Flickr
)
Find Recipes
1. Top 10 Tuesday at
Oh Amanda
2. Works-for-Me-Wednesday at
We are THAT Family
3. I'm Lovin' It Blog Party (Friday) at
TidyMom
4. Weekend Wrap-Up Party (Friday) at
Tatertots & Jello
5. Free for All Fri. at
Sassy Sites
6. Strut Your Stuff (Sat) at
Six Sisters Stuff