1. Sweet Potatoes
A nutritional All-Star—one of the best vegetables you can eat. They're loaded with carotenoids, vitamin C, potassium, and fiber. Slice, drizzle with olive oil, and bake in the oven for some tasty sweet potato "fries."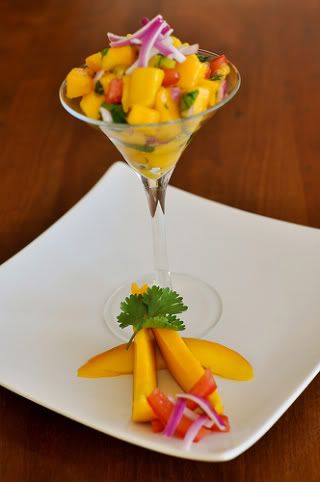 2. Mangoes
Just one cup of mango supplies 100% of a day's vitamin C, and one-third of a day's vitamin A. You'll also get a decent dose of blood-pressure-lowering potassium, and 3 grams of fiber. To make this Mango Ceviche combine mango, purple onion, tomato, cilantro, hot green pepper, salt and lime juice.
3. Plain Greek Yogurt
Non-fat, unsweetened Greek yogurt has a pleasant tartness that compliments the natural sweetness of berries, bananas, or oatmeal.
This is a fruit salad is made from cherries, blackberries, blueberries, and fresh mint, with a lemon-honey dressing. It's topped with a dollop of thick, creamy Greek yogurt.
4. Broccoli
This nutrient All-Star contains plenty of vitamin C, carotenoids, vitamin K, and folic acid. Steam so that it's still firm, and add a shake of red pepper flakes and a dash of lemon juice.
5. Wild Salmon
The omega-3 fatty fats in cold-water fish like salmon can help reduce the risk of sudden-death heart attacks. And wild-caught salmon has less PCB contaminants than salmon farmed commercially.
This salmon-potato chowder contains celery, onion, lemon pepper, and Italian parsley.
6. Crispbreads
Whole-grain rye crackers, like Wasa, Kavli, and Ryvita are loaded with fiber. Spread a piece with a little honey and give it a shake of cinnamon to satisfy your sweet tooth cravings.
7. Garbanzo Beans
All beans are healthy food. They're rich in protein, fiber, iron, magnesium, potassium, and zinc. However, garbanzos stand out because they're so versatile. Just drain, rinse, and toss a handful on your leafy green salad. Or throw them into vegetable stews, curries, and soups. Greek hummus (left) is one of my favorite ways to enjoy these beans.
8. Watermelon
Watermelon is a big winner in the nutrient department. A 2-cup serving has one-third of a day's vitamins A and C, a nice dose of potassium, and a healthy shot of lycopene. It's sweet and juicy, and satisfies thirst as well as hunger on hot summer days.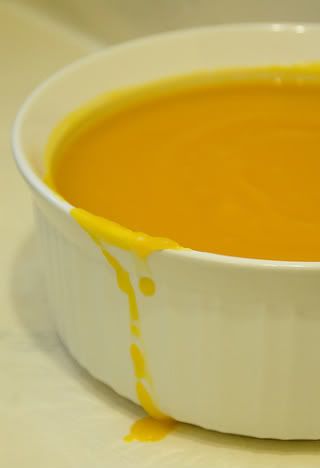 9. Butternut Squash
Slice and steam a squash yourself, or buy pre-diced butternut squash at the supermarket. Mash, pop it into a stir-fry, or puree it for soup. It's an easy way to get lots of vitamins A and C and fiber. I like to garnish my butternut squash soup with goat cheese, pine nuts & chives.
10. Leafy Greens
Spinach and other powerhouse greens like kale, collards, turnip greens, mustard greens, and Swiss chard are jam-packed with nutrition. They contain vitamins A, C, and K, folate, potassium, magnesium, calcium, iron, lutein, and fiber.
Serve fresh in salads with a splash of lemon juice. Or make crispy spinach tarts with goat cheese as pictured in photo above.
Source: "
10 Worst & Best Foods
" published by NutritionAction.
Photos: nichellestephens, powerplantop-1, madlyinlovewithlife, KayVee.INC, m2Beagle, MossyOwls, AamerJaved, KirtiPoddar, Flickrmarywe-1, joanahard (
Flickr
)
Is Hospitality on Your Mind?
Get your FREE tipsheet, "30 Delicious Dessert Minis" plus much more when you sign up for our newsletter. Enter your e-mail:
Link Parties
1
. Top 10 Tuesday at
Oh Amanda

2. Works-for-Me-Wednesday at
We are THAT Family

3. Ultimate Recipe Swap at
Life as Mom

4. I'm Lovin' It Blog Party (Friday) at
TidyMom

5. Weekend Wrap-Up Party (Friday) at
Tatertots & Jello
6. Free for All Fri. at
Sassy Sites
7. Strut Your Stuff (Sat) at
Six Sisters Stuff
8. The Scott's Crib:
Health Challenge
Coupons