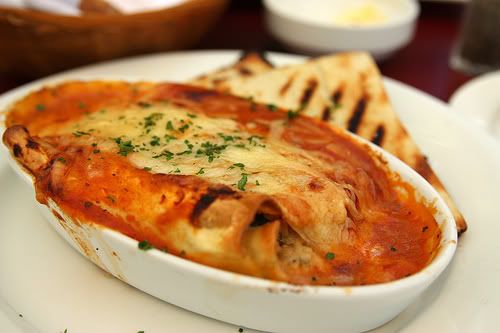 10 Good Reasons To Open Our Homes
1. Hospitality is a creative and practical way to express the love of Christ.
2. Hospitality is an expression of the warm, giving heart of God. (
Rev. 19:9
)
3. Hospitality builds and strengthens community with other believers.

4. Scripture promises a reward for those who practice hospitality toward
the needy. (
Luke 14:12-14
)

5. Hospitality is an effective way to create a hunger for Christ in the hearts of non-believers.

6. Hospitality helps us to alleviate loneliness and depression.
7. Hospitality helps us to deal with our selfishness.
8. Hospitality helps us to spurn materialism and develop eternal values.
9. Hospitality is a good way to teach children about ministry, and give them a heart for serving others.

10. God commands us to be hospitable. (
Rom 12:13
;
1 Pet 4:9
)
The inspiration for this post comes from
Revive Our Hearts
.
Photo: SifuRenka (
Flickr
)
Thinking about hospitality?
Get our tipsheet "30 Delicious Dessert Minis" plus much more when you sign up for our FREE newsletter. Your email:

Do you enjoy entertaining at home?